The new Thai Culture Course by Mind  Your Language is inspired by the best selling book –
Culture Shock! Thailand by Robert George Cooper. 
It includes everything you'll ever want and need to know about Thais and Thainess to survive in the Land of Smiles!
Don't be a dumb Farang! Join our funny journey through the mysteries of Thai traditions, customs and rules.
Learn how to recognise a state of culture shock and see how  much it is affecting us.
Explore the charming geopgraphy and glorious history of Thailand
Widen your knowledge of the origins and development of Koh Samui and the sacred Thai symbols we encounter in everyday life on the island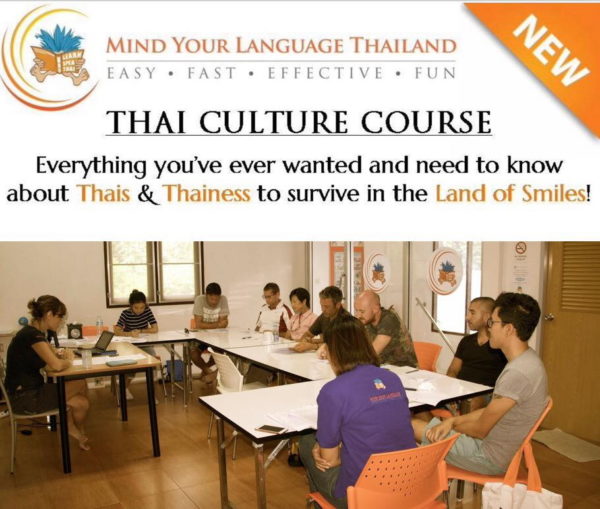 We will move from lesson  to lesson discovering all the do's and don'ts which still deeply structure and impact on the different aspects of Thai social life.
Our final goal is to better undersand how to tiptoe into this hierarchical, controversial yet fascinating social tissue to be both respectful and respected.
The whole course lasts for 30 hours, arranged into 15 x 2 hour lessons.
The classes are held on the 2nd and 4th Wednesdays of each month from 11am to 1pm.
Your expert tutors are the 'not so dumb farang' Chiara, ably supported by Kruu Ying and Kruu Bonus.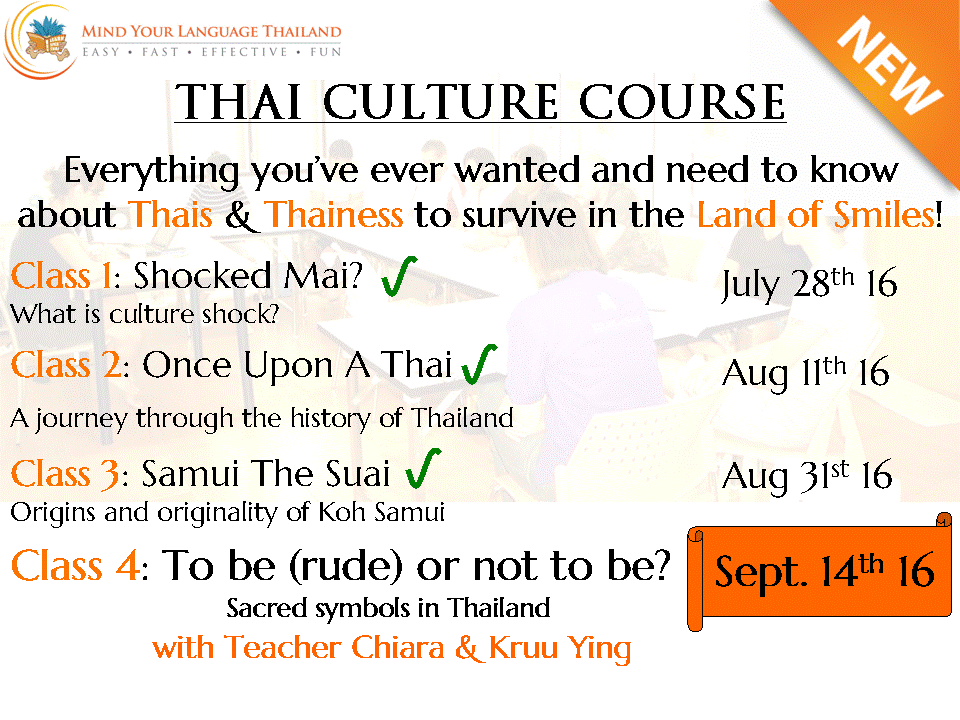 The classes are conducted with fun yet constructive dialogue from different points of view in which the students are actively involved.
All nationalities and ages are welcome whether you are a current student, Samui resident or a tourist.
The level of English used during the lessons is intermediate.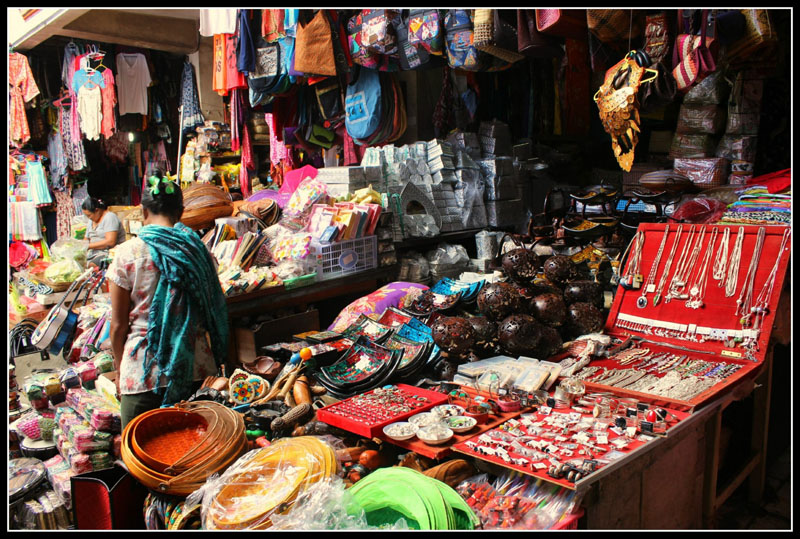 600 baht per lesson (non-residents) or 8,000 Baht for 15 lessons

500 baht per lesson (residents) or 7,000 Baht for 15 lessons

300 baht per lesson or 4,500 baht for current students

Each lesson can be bought individually as they are all unique and independant of the previous one.

All materials are included.